Low Latency Modem Platform
Low latency transceiver for point-to-point communications with user-controlled bandwidth and frequency of operation
Interface systems, custom designs, and full integration support available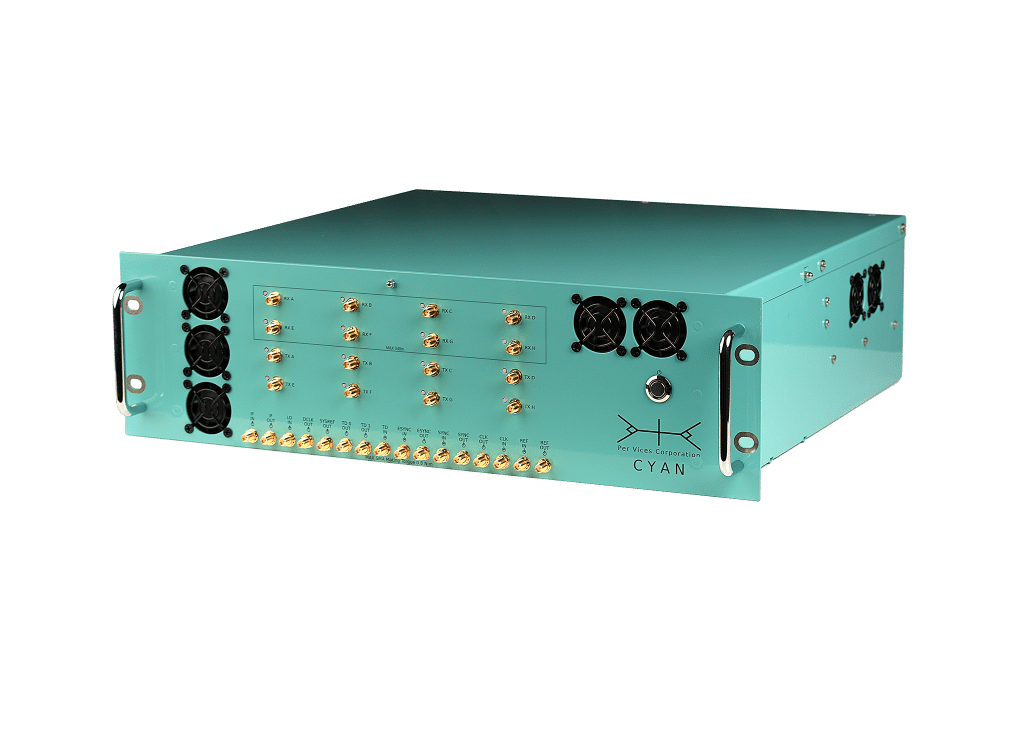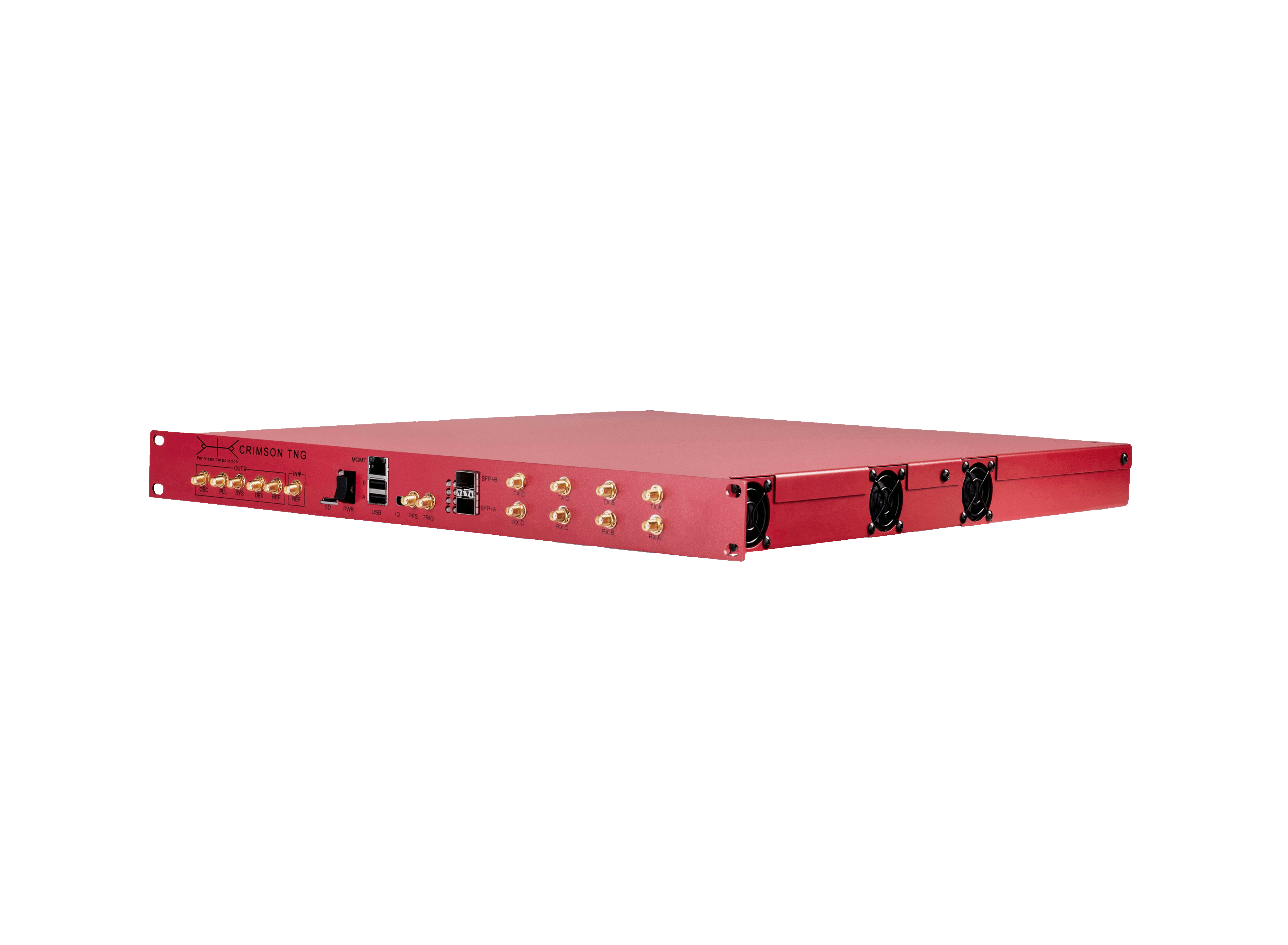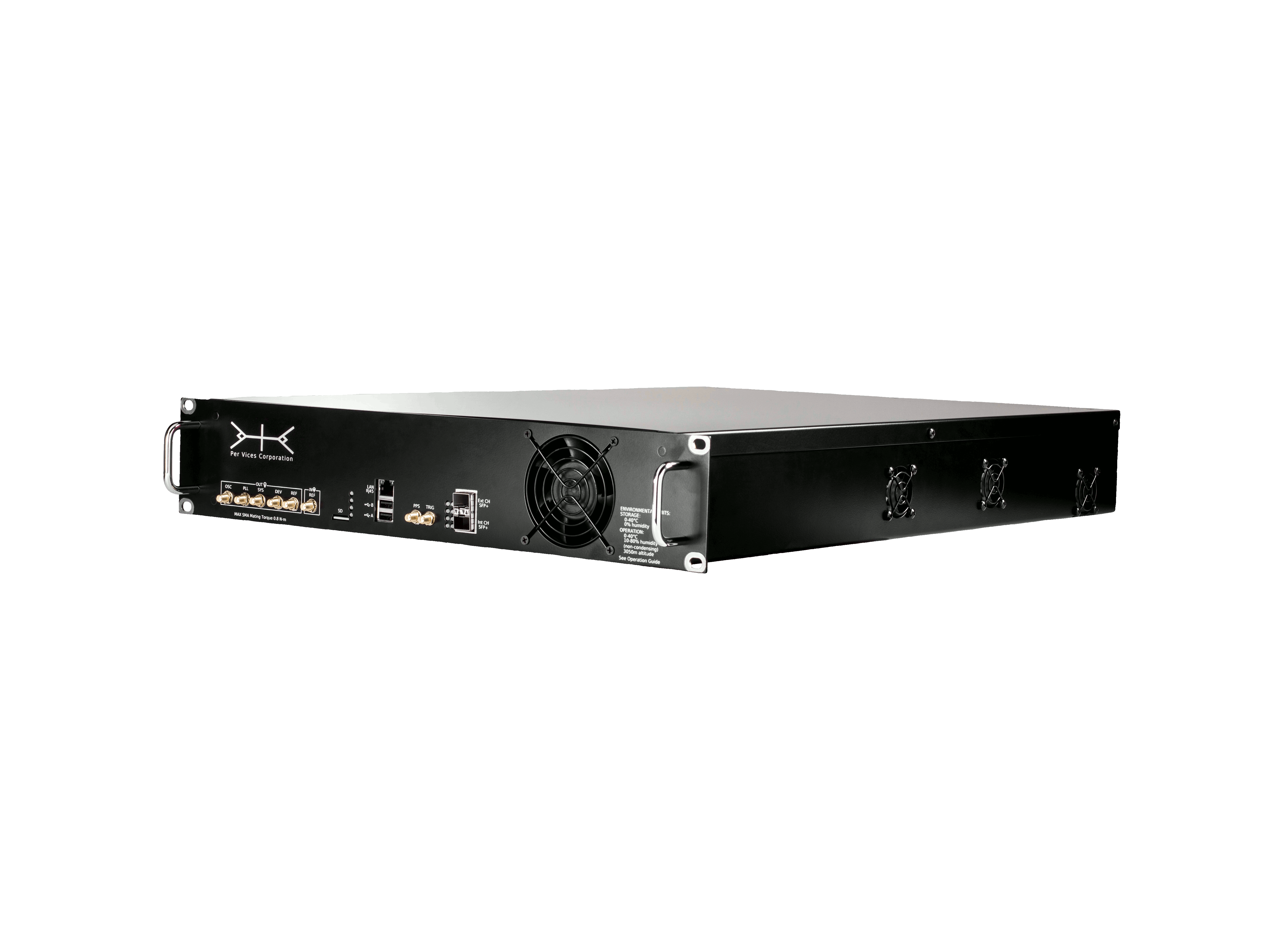 Powering the world's fastest data links
Flexibility and speed – capable of meeting your current and future needs
Per Vices has extensive experience building low latency modem systems for turnkey, point-to-point operation with additional offerings of assisting with initial link establishment. Our solutions offer the flexibility of trade-offs between reliability, latency, and throughput which can be configured based on your specific needs. Our systems are being used by organizations powering the lowest latency point-to-point wireless links available.
Our platforms can be designed to meet specific customer requirements associated with form factor, connector type, RF filtering and much more. These systems can use our stock Crimson TNG platform as a base for a system capable of meeting and exceeding customer requirements for low latency applications.
With the option of on-board data storage and the flexibility and adaptability provided by the FPGA and DSP resources, Per Vices platforms make it easy to change protocols, modify algorithms, and analyze trends in data.
Check out common specification changes through our BYOSDR tool:
Crimson TNG, Chestnut & Cyan  can be configured for any system through:
Adjustable RF bandwidth
Custom number of receive and transmit channels
Custom FPGA building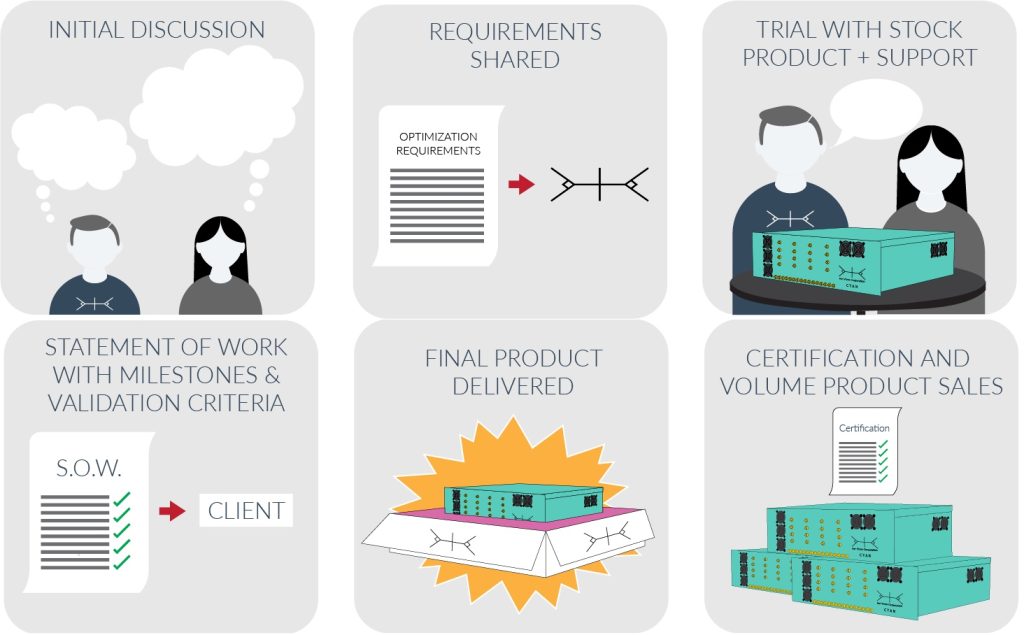 As a provider with extensive experience in both the SDR solutions and integration support for all customers, Per Vices makes it easy for customers to include new high performance SDRs into their new and existing systems. We work with you to provide scaled implementation and testing to follow your organizations needs and timeline. We offer: site and equipment planning, hardware deployment, expected performance calculations, customization to meet specific hardware and software interfaces, monitoring and maintenance packages, custom filtering through hardware, and more.
Per Vices has experience designing and developing hardware, firmware, and software that offer:
Low latency modem cores
Filtering
Custom FPGA development
Size, weight, and power (SWaP)
Sensitivity
Multiple-input multiple-output (MIMO)
everythingRF
2021-10-13
When it comes to software defined radio (SDR) applications requiring time sensitive reception and processing of signals, latency is of great concern. Components, devices and computing which contribute to latency in Per Vices SDRs are discussed here...
(Read more)

Traders Magazine
2021-08-17
Improving High-Frequency Trading: Using Artificial Intelligence, Machine Learning and Software Defined Radios to Break Down Technological Barriers.High frequency trading (HFT) has turned into an arms race of acquiring data and executing on it...
(Read More)


everythingRF
2020-06-29
There has been industry buzz around software defined radio (SDR) over the last several decades, however, older systems provided solutions for hobbyists with limited application in a commercial setting. Since then,.....
(Read More)


everythingRF
2021-01-20
The design of radio communication networks often focuses on considering factors such as bandwidth, operating frequency, and latency. This article focuses on the design considerations required to achieve low latency performance — a guide on the....
(Read More)