Per Vices GPS/GNSS Platforms
With up to 16 independent RF channels, transmit and receive signals from multiple GPS/GNSS constellations with low latency, high sensitivity, accuracy, precision, and custom channel masking.
Full turn-key solutions and customization available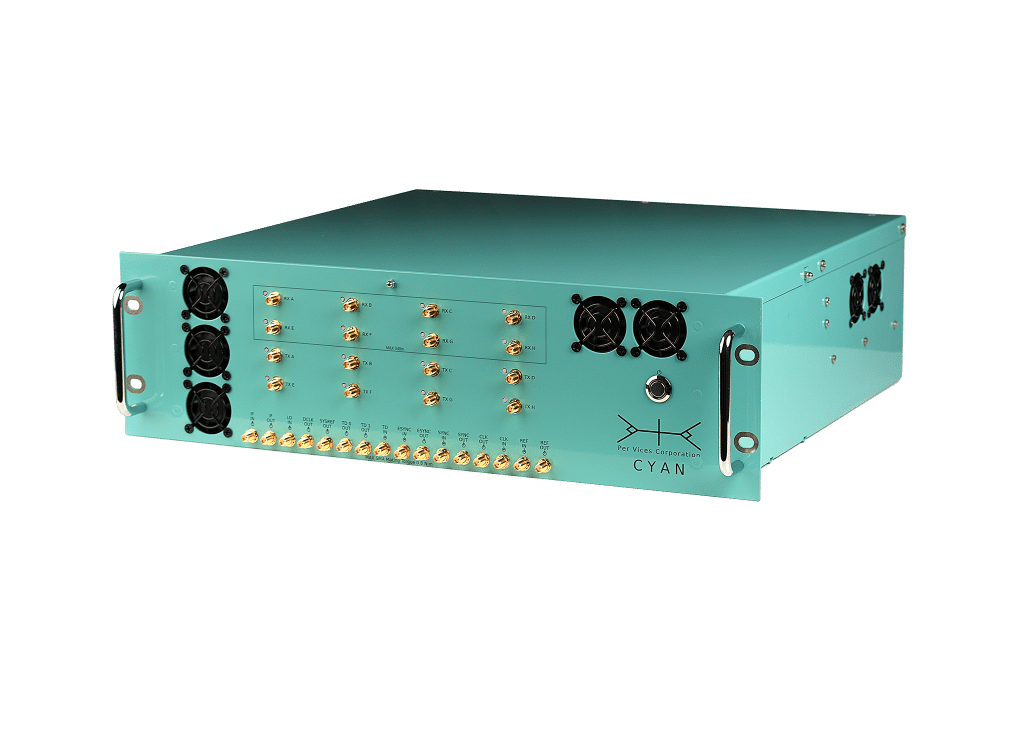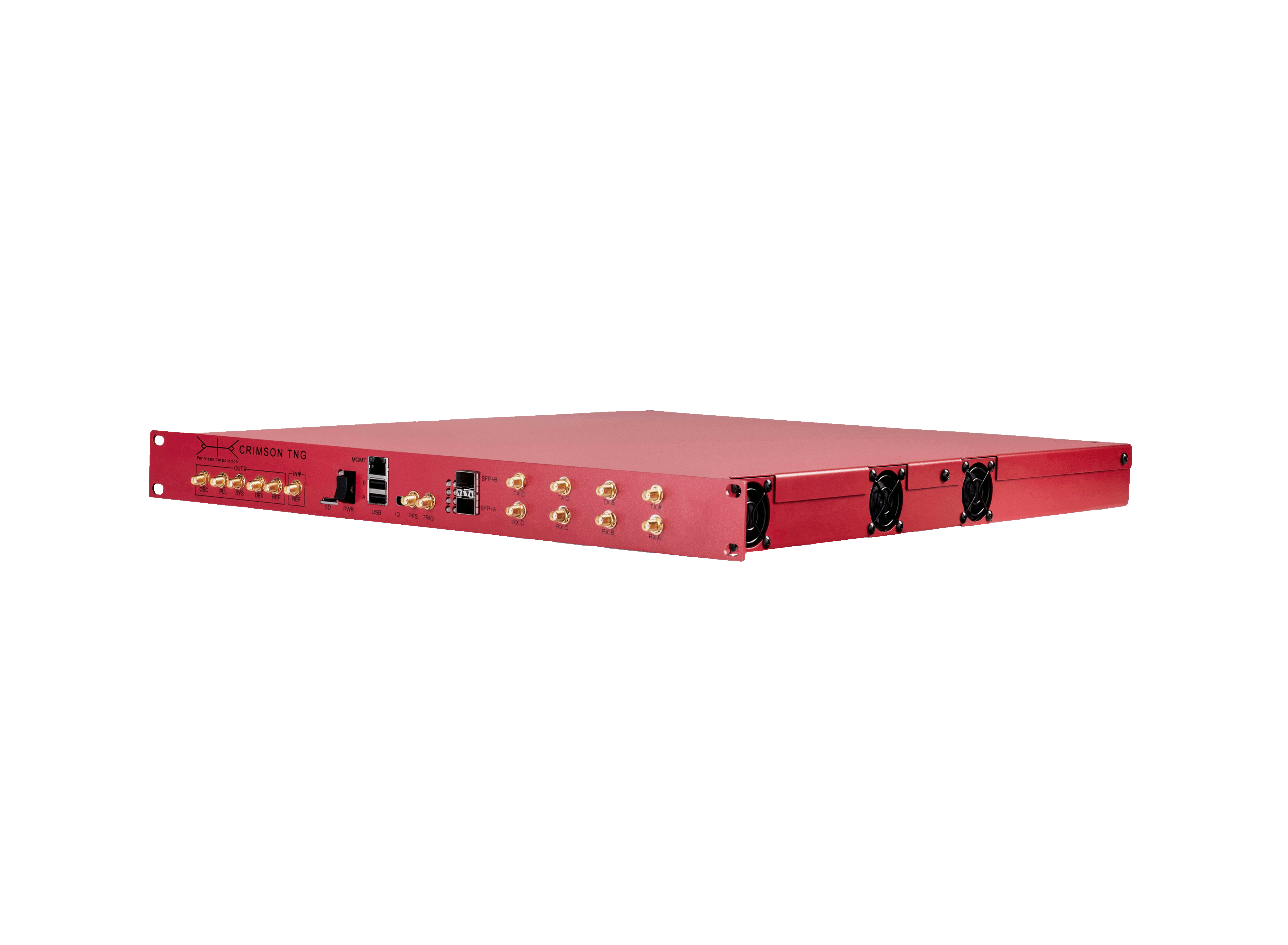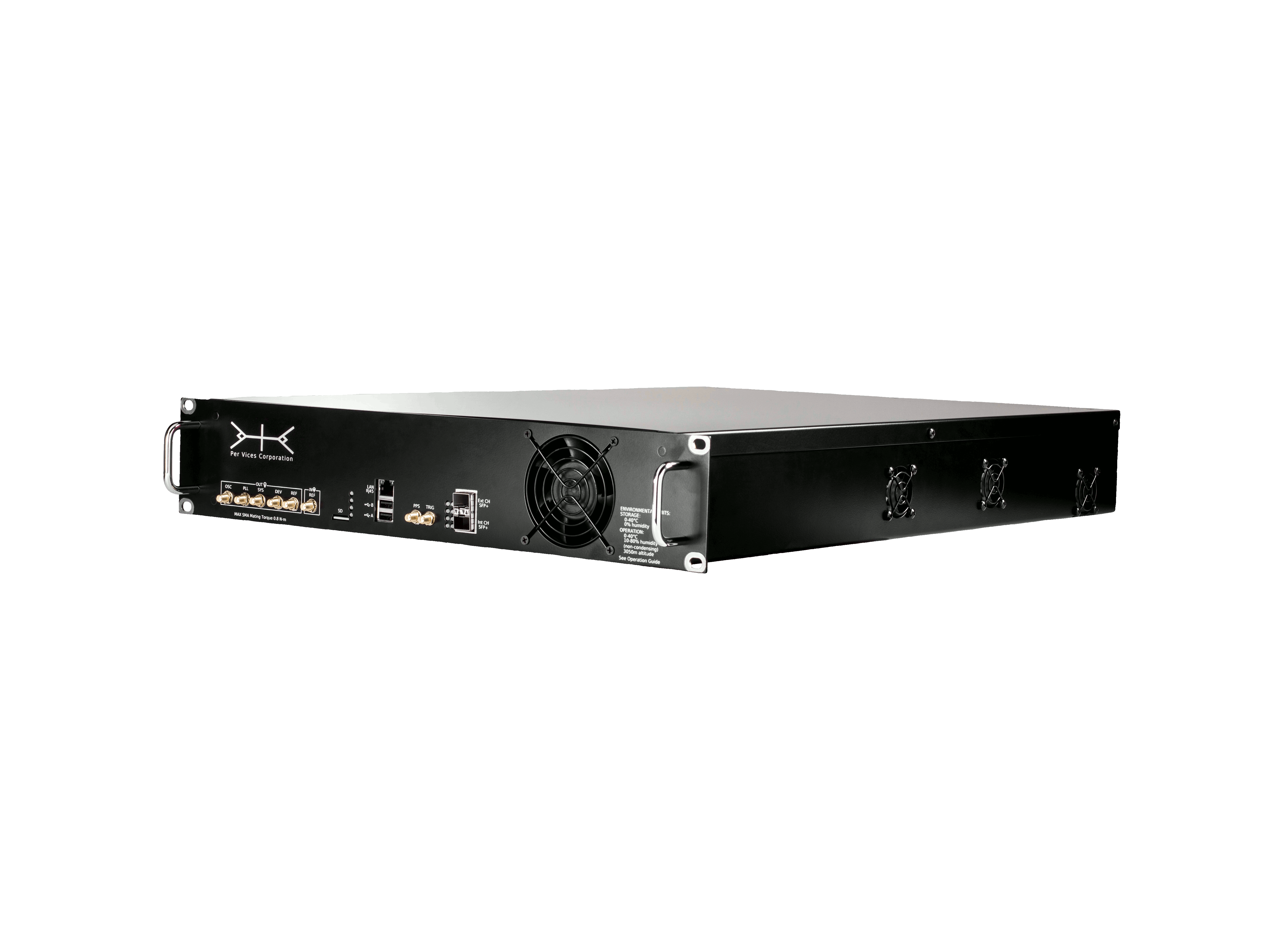 Providing a future-proof solution to ever evolving GPS/GNSS technology and protocols
Integrating SDR into GPS/GNSS enables system upgrades and adaptations to emerging technology through software.
Per Vices' SDR future proofs your systems, saving significant time and money in upgrade costs.
Per Vices SDRs allow users to transmit and receive, and process all signals on one fully-integrated, modular platform. The products' configurable architecture can work across different satellite constellations and protocols without requiring any hardware changes. Onboard DSP and FPGA resources allow for upgrades for ever evolving protocol changes. Additionally, we offer modifications to meet customer demands for filters, phase noise, noise figure, SNR, and more to align with user requirements.
Offering precision, fast convergence times and meeting aggressive spectrum masking requirements, Crimson TNG, Chestnut, and Cyan offer high versatility and configurations to improve functionality and accuracy in GPS/GNSS systems.
With the ability to simulate complex environments, track and lock onto weak signals, or those in congested or contested environments, our radios performance can be trusted for simulations as well as accurate location data and results.
Our SDRs are industry leading in serviceability, integration, and support into new or legacy systems. Whether you need a commercial-off-the-shelf (COTS) or customized solution, our team will work with you to determine the ideal configuration for your needs, and assist in developing plans for pilot projects, system integration, and production deployment.
Check out common specification changes through our BYOSDR tool:
Crimson TNG, Chestnut & Cyan can be configured for any system through:
Number of RF & DSP channels
FPGA resources
Flexible Digital interface (Ethernet, USB, etc.)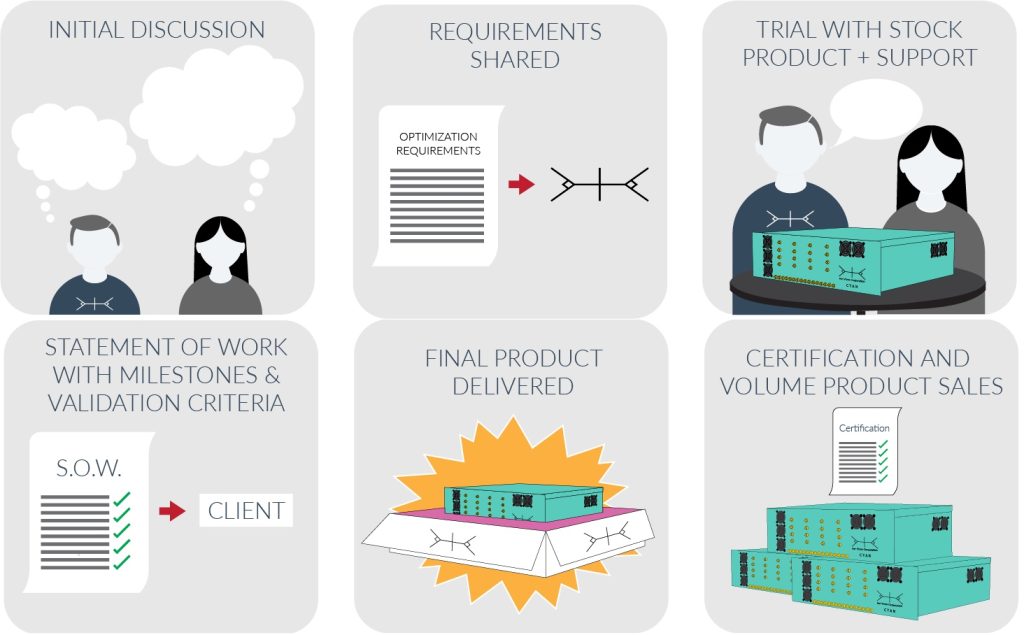 As a provider with extensive experience in both the SDR solutions and integration support for all customers, Per Vices makes it easy for customers to include new high performance SDRs into their new and existing systems. We work with you to provide scaled implementation and testing to follow your organizations needs and timeline. We offer: site and equipment planning, hardware deployment, expected performance calculations, customization to meet specific hardware and software interfaces, monitoring and maintenance packages, custom filtering through hardware, and more.
Per Vices has experience designing and developing hardware, firmware, and software that offer:
Custom hardware development
Integration into other devices
Direct access to FPGA for custom use
Changes to RF performance through modifications to meet aggressive requirements
To develop a custom platform to meet the strict RF performance requirements associated with the simulation of hostile environments for GPS effectiveness testing.
This project had a combination of high performance RF and digital requirements for testing of both high and low power signals across multiple GPS bands.

These requirements resulted in Per Vices coming up with a new, performance focused, hardware designto meet the customer requirements in delivering a high channel count transmitter with aggressive channel masking and very high dynamic range for use across the L1 and L2 GPS bands.
The final solution consisted of a new hardware design which enabled up to 16 transmit radio channels to be used with custom filtering to meet the performance requirements associated with the project. In addition, the solution combined both high power and low power signal outputs to be transmitted over the same radio port (SMA).
Hardware
From a hardware perspective, we needed to undertake activities for designing a new architecture to support the operation of up to 16 radio chains, combine radio chain pairs to give 8 outputs (each having high and low power outputs over the same SMA), the digital resources to process 16 radio chains, and the ability to accommodate custom filtering to meet the objectives. This additional hardware was necessary to meet the performance figures the customer required, including those associated with:
channel count
bandwidth
phase coherency
phase skew
amplitude skew
channel-to-channel isolation
spurious free dynamic range
spectrum profile/output power mask
As part of the work, we designed a suitable architecture while working closely with manufacturers to ensure the best components were selected for performance and longevity, ran simulations to validate the design and expected RF performance, completed the schematics, layout, and manufacturing activities for the the new product. The end hardware solution met all requirements while offering the best performance and a number of test suites for the customer to validate overall performance.
Firmware
How was this accomplished?
The customer first worked with our stock Crimson TNG platform to validate the performance of a 4 channel system. The next step was working with us to optimize some of the RF performance on the Crimson TNG platform to ensure we could meet the project's objectives, and the final step was for us to design a new system to meet all of the objectives.
We entered into a proof of concept contract to make changes to our Crimson TNG platform in order to demonstrate our ability to meet the phase coherency, phase skew, and amplitude skew requirements the customer needed from the platform. Following the proof of concept contract, we entered into a full integration contract in which we designed the new system including hardware, firmware, and software to meet the complete RF and digital requirements.
Hardware
Designed a new system while re-using our existing IP to deliver the hardware meeting the customer require- ments
Simulated performance based on component selection that would meet the customer objectives
Worked closely with our supply chain to ensure compo- nents selected were not nearing end of life (EOL), en- sured full traceability on all components used, and en- sured we could have custom filters developed to meet the requirements for this project
Managed the manufacturing activities associated with the new system
Completed a new mechanical design to accommodate customer's physical requirements and locations of in- puts and outputs
Integrated the new hardware and firmware together
Performed all testing and validation of the new design
Provided continuous communication to update the customer of the status of the project
Delivered on milestone objectives set at the start of the project
Shipped to customer with on site support for setup, operation, and integration
Firmware
Why was Per Vices selected?
The customer was evaluating different options but ultimately chose Per Vices as the preferred designer and manufacturer for this project. This decision was made due to the following major factors:
Performance:

 we demonstrated our ability to meet the very aggressive RF performance requirements

Risk Management:

 the availability of a COTS product allowed the customer to have the project proceed with each
stage incrementally while validating performance

Communication:

 each step of the way we provided fast and effective communication between both parties' engineering and purchasing teams

Complexity:

we provided a reduction in supply chain complexity by having only one supplier as opposed to 100s
Although there were 4 major factors that led to the customer selecting Per Vices, there were also many other reasons why we were selected.
Performance:

 in addition to offering the best performance SDRs available in each class, we also have the expertise to design out even higher performance systems as required by our customers. This project was no exception, as we were able to have the customer start working with our Crimson TNG platform to validate the performance of our systems while we leveraged our existing knowledge and IP to develop a solution meeting their strict requirements.

Path for reducing risk further:

in addition to the high performance of the product, we also worked with the customer to reduce risk by continuously providing small developments to demonstrate the next step in the proof of concept (POC); allowing the customer to become familiar with working with our company. This ultimately led to full confidence in our ability to hit the requirements on time and within the quoted budget.

Quick responses and communication:

not only during the initial conversations did we provide clear, concise, and quick responses to the questions asked but we provided regular updates throughout the course of each project. In addition, we were transparent on the pricing, expectations, timelines, and milestones which were communicated through a formal statement of work.

Performance:

our products offer the best performance in their class and the initial product for this project was no exception. It was of course necessary to make some small adjustments to meet the customers project requirements and specifications, but through those changes we were able to deliver a product that delivered superior performance compared to other available solutions.
Lower costs and faster time to market: we were able to save a considerable amount of development time and costs by having the customer first start working with our stock products and then using our expertise in designing systems to meet the system requirements. The reuse of existing IP also allowed for a fast turn around time and lower overall project costs as the customer was able to benefit from our economies of scale.

Reduction in supply chain complexity:

 acting as a single vendor of a system that replaced hundreds of components, the customer saved a considerable amount of time and logistical complexity by only needing to order and source the components through a single vendor: us. We further reduced complexity by ensuring all goods are manufactured in Canada and with features that ensure it is not a controlled good, thus not being restricted in our ability to export to the customer. Flexibility of the product: the flexibility inherent to software defined radios allowed this customer to adjust the bandwidth, tuning frequency, and overall radio chain configuration to test performance of the stock product. This also reduced the risk of making any modifications since the stock product helped demonstrate fundamental concepts that were applied for fine tuning to meet the customer requirements.

Electronic Design
2021-06-30
Software-defined radios can monitor the integrity of satellites and ground stations and ensure the functionality of GPS tracking, autonomous driving, automation, and financial markets.What you'll learn: What SDRs are and why they're important to GNSS....
(Read More)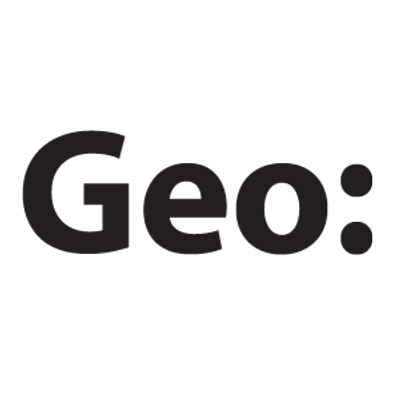 Geoconnexion
2020-08-26
Receivers that process Global Navigation Satellite System (GNSS) signals for navigation and positioning purposes are usually configured as specialised hardware. However, it is a field undergoing continuous change in which such hardware can no longer be considered a viable and practical solution.....
(Read More)

Embedded
2020-12-21
Global Navigation Satellite Systems (GNSS) refers to systems that use satellites in orbit to assist earth bound devices in determining navigation information. Receivers typically use multilateration algorithms to infer their location relative to the orbiting satellites.....
(Read More)